Nowoczesne myślenie o salonie to przede wszystkim umiar, naturalne materiały i prosta forma. Wysoka jakość wykonania i jasna kolorystyka złotego dębu to czynniki, które idealnie wpisują kolekcję Oslo w wizję nowoczesnego, minimalistycznego salonu. Szczotkowane dekoracyjne listwy wydobywają naturalną strukturę drewna i nadają im niepowtarzalnego uroku, nie tracąc przy tym designerskiego charakteru.
LINIA: PRESTIGE
LINE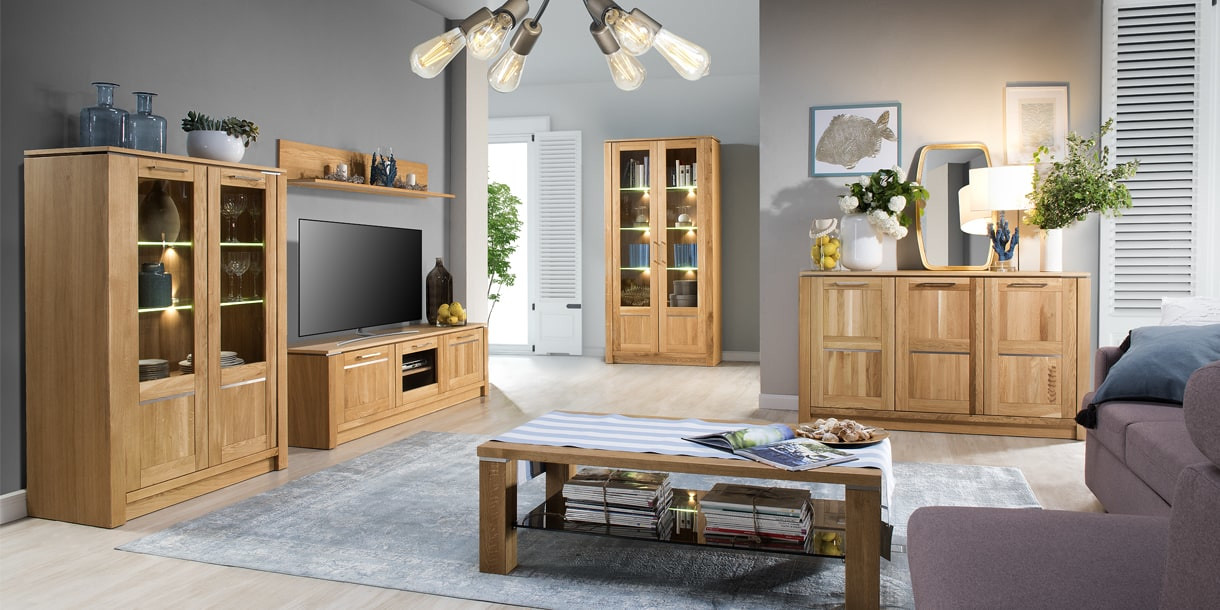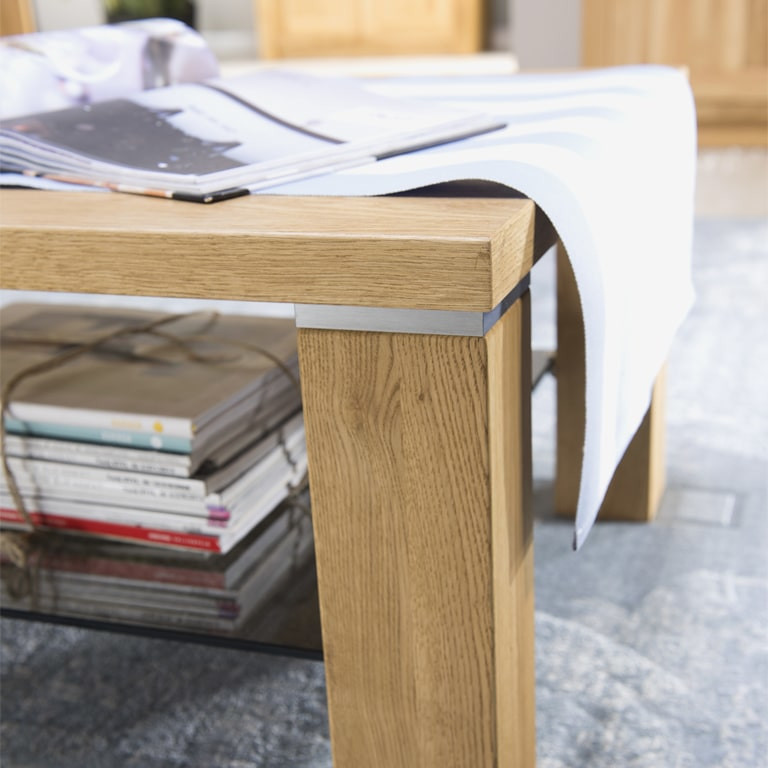 WYJĄTKOWE
DETALE
Zadbaliśmy o to, by każdy szczegół naszych mebli zachwycał, dzięki temu Oslo zawsze będzie świetnie wyglądać.
NOWOCZESNE
I MODNE
Wydobyliśmy piękno naturalnego drewna i połączyliśmy je z metalem.